I do have a few "devious" reasons for drawing the band boys I admire. The main reason is gratitude for the awesome music I so enjoy. My art is something I can share in return for the art they create with their music.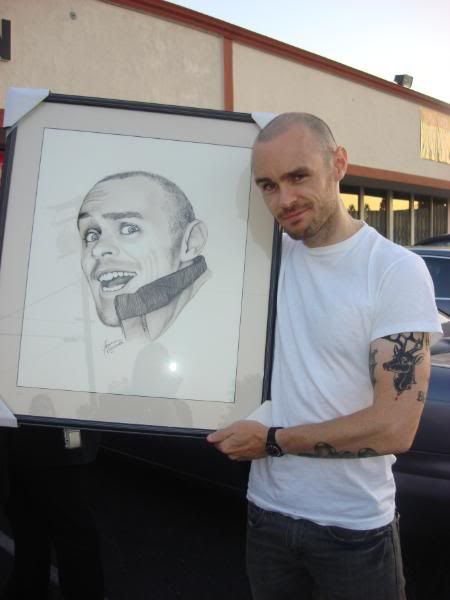 My other reasons were nicely expressed by a good friend tasked with doing a interview/biography for a college course. After a chat over coffee, he wrote the following:
"Most of Jan's portraits are drawings of young men. They have tattoos, gauged earrings, lip rings, mohawks, faux hawks or long hair. Most wear black, tight fitting clothing. There is something in their faces that is both handsome and beautiful. Many are members of a group of people that Jan believes are discriminated against because of the way they look and the music they make.
They are characterized by society as shady, disreputable and odd. To Jan, they are handsome, talented, valuable young men trying to make their way in the world and creating their own art with their music. "It pisses me off when folks of my generation, or any generation, see a young man covered with tattoos, piercings and nice big plugs in his ears and instantly dismiss him or judge him as less than worthy of their respect," Jan explains to me. "Through the portraits I create, I hope to make others see these boys differently, look past the surface and their own prejudice and see them as I do."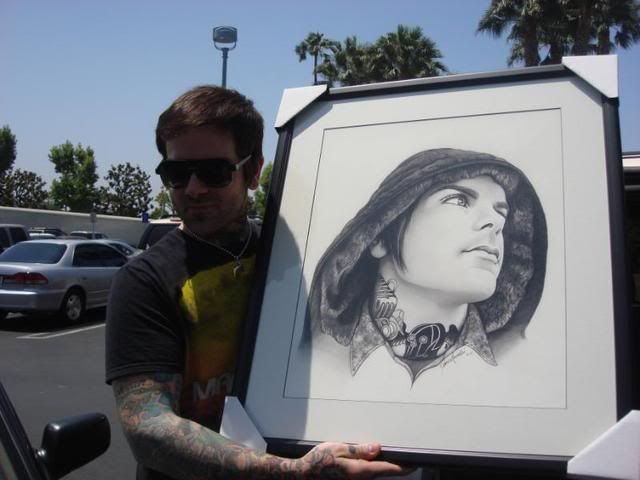 Jan's artwork has two functions ~ to dissolve the discriminatory attitudes that others have about members of the subculture that she has immersed herself in, and to encourage members of that subculture to continue to do what they do. "I want these boys to see themselves as I see them ~ handsome, professional young men creating beautiful art."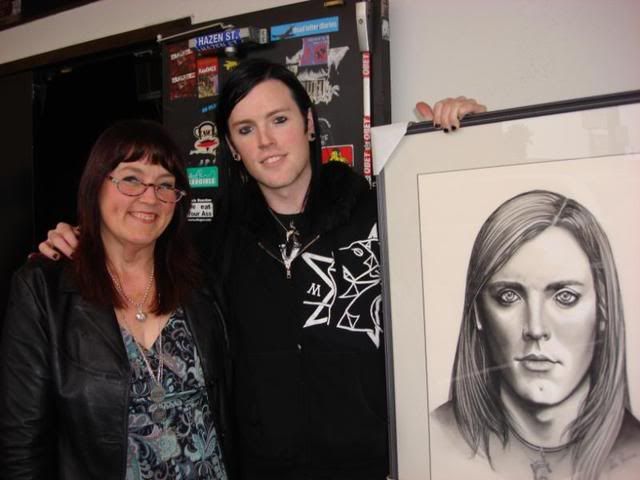 Thanks for the music boys!